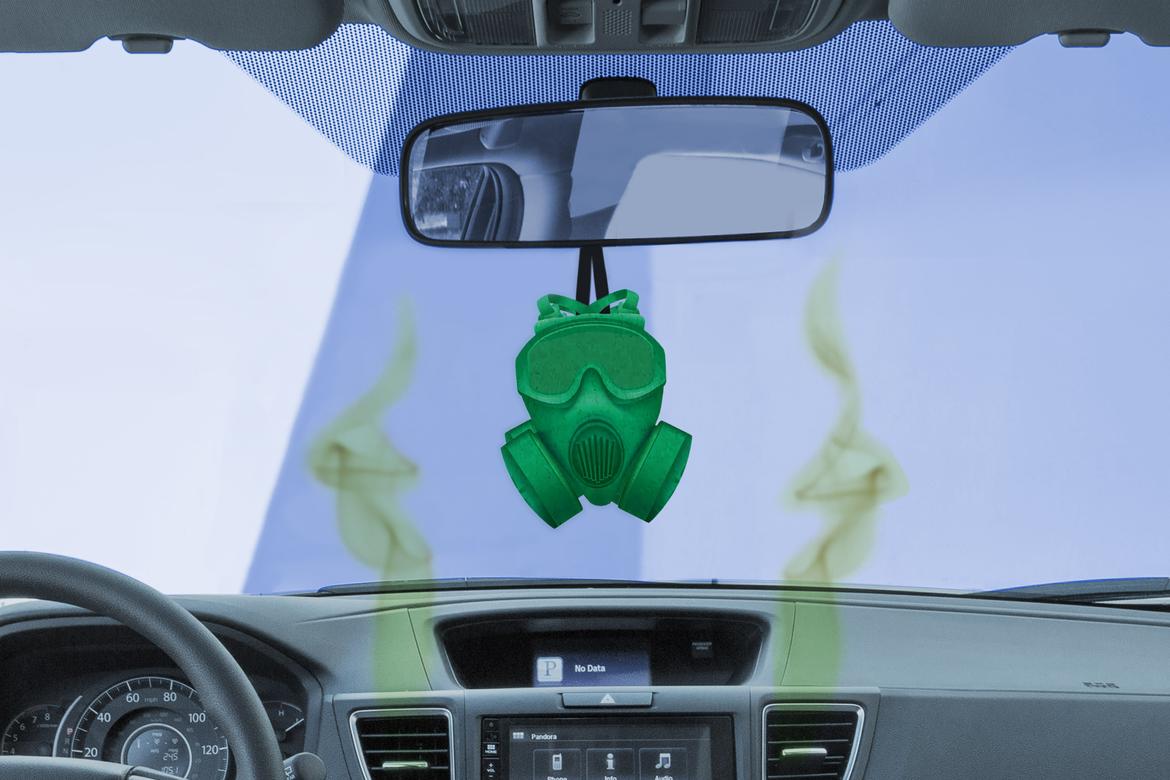 If your vehicle is giving off an unusual or sickening odor instead of that new-car smell, follow your nose and find the source of the aroma. Bad smells can lead to expensive repairs or health hazards and shouldn't be ignored. Here are some common odors and their possible causes:
Musty: If turning on the air conditioner generates a musty smell, mold and/or mildew have probably formed in the air-conditioning system. Moisture naturally collects on the cold air-conditioning evaporator (a small radiator that carries refrigerant into the car's dashboard) and it may be harboring mold. Running only the fan at high speed (with the air conditioning off) can dry the evaporator.
However, that doesn't guarantee the problem won't reoccur — especially if it's being caused by a clog in the drain tube that allows water to drip out under the car. A musty smell also can be caused by carpets that get wet when water leaks into the interior.
Sweet: Antifreeze has a sweet, syrupy odor, and smelling it inside a car usually means there's a leak somewhere in the cooling system. The source may not be easy to see. For example, the leak could be from a corroded heat exchanger (aka heater core), which is usually behind the dashboard. The leak could be in the form of steam that enters the cabin, producing the smell and potentially fogging the windows. Have this problem addressed, because breathing antifreeze isn't good for you.